Sometimes, I just want to know what day of the week some future (or past) date falls on. Or I just want to see a calendar, nothing more.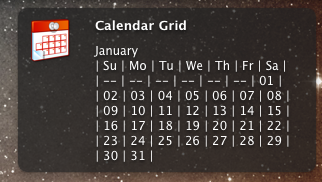 Usage


> calgrid Jan
Full month name or 3-letter abbreviation
Notes
Not setup for international dates (weeks starting on Monday). Defaults to Pacific Timezone, but since you're providing the month, that shouldn't matter.