Download WP Plugins For Alfred v2 Only.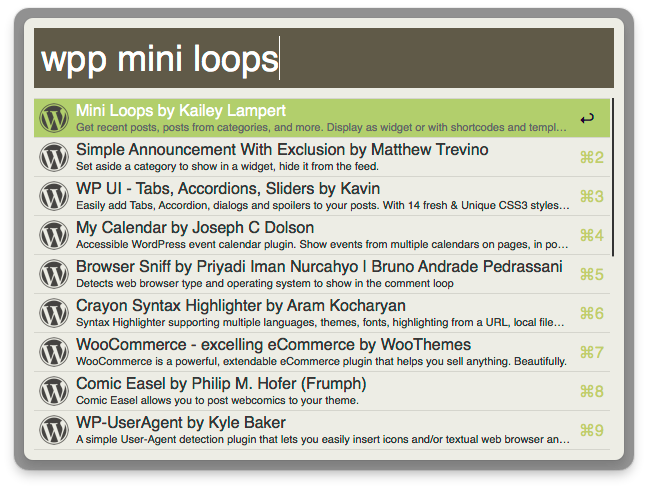 Usage
> wpp search query
Result order should match what you would get if you performed the search on wordpress.org itself. If no matches, you can choose to search for the given query, or attempt to load that plugin page directly.
When an item is selected, the URL will open in your default browser.