Create 'untitled.txt' in selected directory, or parallel to selected file.
Usage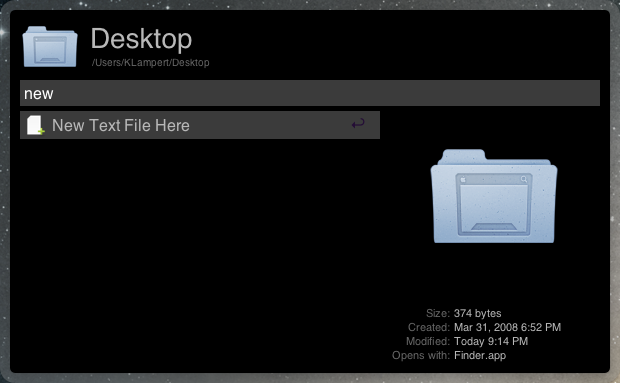 It's a file action!
> –-newfile /path/to/somewhere
Technically, you can also use this from the regular Alfred prompt, but who wants to type out full directory paths? Double hypen just prevents the command from showing up too much.
Notes
Will not overwrite if the file already exists. Success/failure messages displayed via growl.