This is an Alfred v1 extension Updates are in progress, but not all are done yet.
Simple timer. Start time, stop, reset, and show elapsed time (either while running, or after stopped).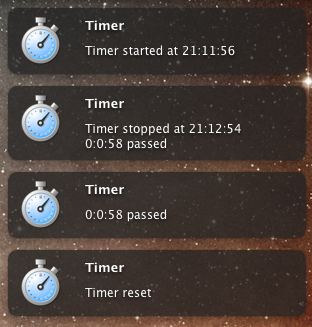 Usage


> timer start
alias: s
> timer stop
alias: x
> timer reset
alias: r
> timer time
alias: t (or any unreserved string)
Notes
Starting the timer while it's running will restart the timer.
Configuration
Find the extension in Alfred Preferences and change the timezone string (default "America/Los_Angeles") to your local timezone. You can find acceptable timezones here: http://www.php.net/manual/en/timezones.php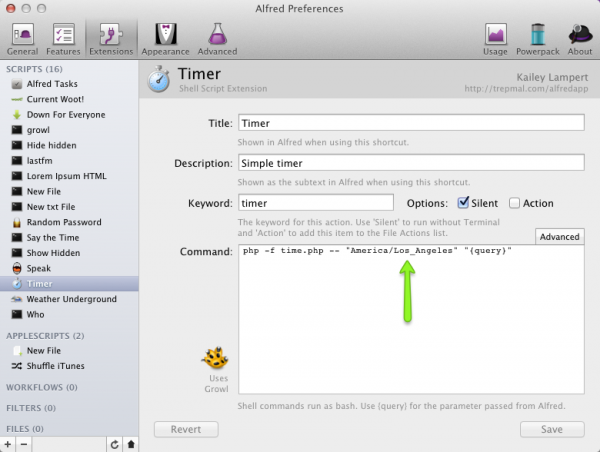 If unchanged, your elapsed time will still be correct, but start and stop times may be offset.